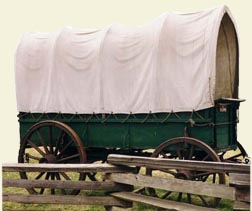 Welcome to the HUBBARD Genealogy page. This site has been created to provide a forum for communication about the HUBBARD family. It contains Genealogy charts for Charles Hubbard, Sr. and his descendents, who lived in Kentucky, Missouri, Illinois, Oregon, Washington, California and many other states. Abstracts of many source documents are provided and there are photos of some of the early pioneers. Surnames include: Capps, Lewis, Kester, Cooley, Stark, Simpson, Cannon, Morrow, King, Lawson, Dreschler, Venable and many more. Use the convenient search function to do a search of the entire site.

This site also includes a broad range of source material for Hubbard researchers. Additional information will be added, including more early census data for Hubbards and links to other Hubbard sites. Accuracy is stressed. Information posted can be relied upon to have backup proof. If you don't see what you are looking for contact me (Kathi). I have a lot of information not yet posted.


You will find a place for comments at the bottom of each page. Please feel free to post comments and share your info on any HUBBARDS. Come back and visit often. This site will be continually updated with more HUBBARD information.

Charles HUBBARD, Sr. and Jemima Capps
Charles Hubbard, Jr.
Eli Hubbard
David Hubbard
Joseph Hubbard
The Two Josephs
From the Author and Webmaster
Photograph Index
Unknown Hubbard Photographs Help identify unnamed Hubbard relatives


Useful HUBBARD Information
HUBBARDs in the 1790 Connecticut Census
HUBBARDs in the 1790 North Carolina Census
HUBBARDs in the 1790 Maryland Census
HUBBARDs in the 1790 New York Census
Helpful HUBBARD Links:
Trace your roots at Ancestry.com!
Cyndi's List of Genealogy Sites on the Internet
Hubbard Family Genealogy Forum
GFS Dash/Hubbard
Lenard Franklin Hubbard Genealogy
Where They Lived:
Kentucky
Madison County Kentucky Genealogy
Cyndi's List for Kentucky
Pike County, Illinois
Pike County Genealogical Society
Rootsweb Pike county, Illinois
Genealogy in the Illinois State Archives
Illinois State Records on the Net
Cyndi's List for Illinois
Missouri
Cyndi's List for Missouri
St. Charles County, Missouri
USGenWeb for St. Charles county
Lincoln County, Missouri
Rootsweb Lincoln co, Missouri
Oregon
Cyndi's List for Oregon
Search the Oregon State Archives
Search the Salem Oregon Photo Archives
Willamette Valley Genealogical Society
Marion co, Oregon
Rootsweb Marion co, Oregon
Pioneer Cemetery, Salem Oregon
Polk co, Oregon
Rootsweb Polk co, Oregon
Helpful Genealogy Research Links:
How to Date Old Photographs
To share HUBBARD information or get additional details on
Charles Hubbard and descendents please send e-mail to:
Kathi Gardner or Clara Foster

---
Home | Search | Photo List